If you think you need a Web site,
you have found the right place. GingerMedia is a Vancouver based Web design company dedicated to building promotional Web sites for individuals and small businesses. We specialize in demystifying the Web for our clients and helping them work out the Web presence that best suits their needs and budget.
For more information, browse through the many resources provided here or
contact us
for a free initial consultation.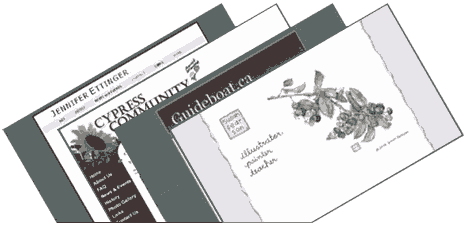 Computer Coaching for Women
Learn computer skills and shortcuts that support your everyday needs:
tame your email inbox and use special features
avoid viruses and scams
de-clutter your computer files
quickly find useful and reliable information on the Web
preserve your privacy while using Facebook, Google+ and other social networking sites
upload/download/enhance your photos
promote a personal/business project on the Internet
sell/buy safely online with Craiglist and eBay
share photos using online photo albums like Flickr
take your interests/projects to the next level
and more…
Contact Suzanna
for personalized one-on-one or small group computer coaching sessions that answer all of your questions and help you make the most of computers and the Internet.
For ALL skill levels.
Reasonable rates.
Even though we make every effort to use plain English when talking about technology, there are some technical terms that are helpful to know while planning for a Web site.
Read More »
Acquiring a Web site can be overwhelming. Here at GingerMedia, we guide our clients through the process step by step.
Read More »
What is a Web site going to cost? Estimating the price can be difficult because project parameters often change as clients immerse themselves in a project and discover new possibilities.
Read More »